Every order comes with a FREE sample
TamrHenna: The Essence of Authentic Beauty in A Modern Touch
We brought life to the ancestral beauty secrets. Our beauty products blend nature's luxurious ingredients, most exquisite essential oils, rich formulas, beautiful textures, natural aromas, and attractive perfume that will give you a unique luxury experience. Each product we create is made with love, with elegant packaging, an artisan touch, and modern manufacturing techniques in Marrakech, Morocco, rich formulas created by leading cosmetic experts, laboratory tested. Our products are infused with natural treasures, free from potentially harmful chemicals like parabens.
Receive A Luxury Gift Box With Every Purchase Of A Beauty Package (Limited Edition)

FREE Gift for Orders above AED500

Every order comes with a FREE sample
Beauty Packages
Each beauty package is designed to provide you with a uniquely divine experience—a luxurious blend of
natural components, essential oils, delightful perfume. Whether you're looking for a floral, fresh, subtle, powdery, or calming scent, we've got it.
Each beauty package is kept in an expertly crafted velvety box that precisely reflects its elegance and beauty.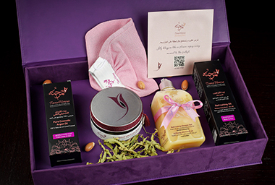 Moroccan Hammam Luxury Package with Argan Oil and Verbena Essential Oil
The versatile package is rich in luxury ingredients and aromatic scents of Verbena or Vervain essential oil. It will surely enchant you, its scent is refreshing, relaxing, and calming, and it will relieve all your stress.
Discover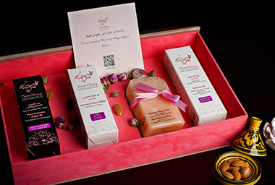 Oriental Beauty Package with Argan Oil, Musk & Rose
Discover this package and enjoy the experience! The combination of the delicate powdery fragrance of Musk and the subtle, lovely floral scent of Morocco's symbolic rose never fails to bring softness and elegance, leaving a unique and delightful oriental note.
Discover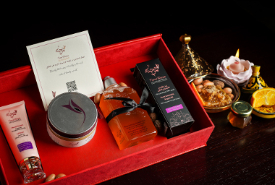 Royal Home SPA Package with Argan Oil, Honey, and Orange Essential Oil
The freshness of orange essential oil and the sweetness of honey will leave a royal luxury note. Rich in natural, high-end ingredients like saffron and argan oil, let this delightful package sublimates your day.
Discover