Every order comes with a FREE sample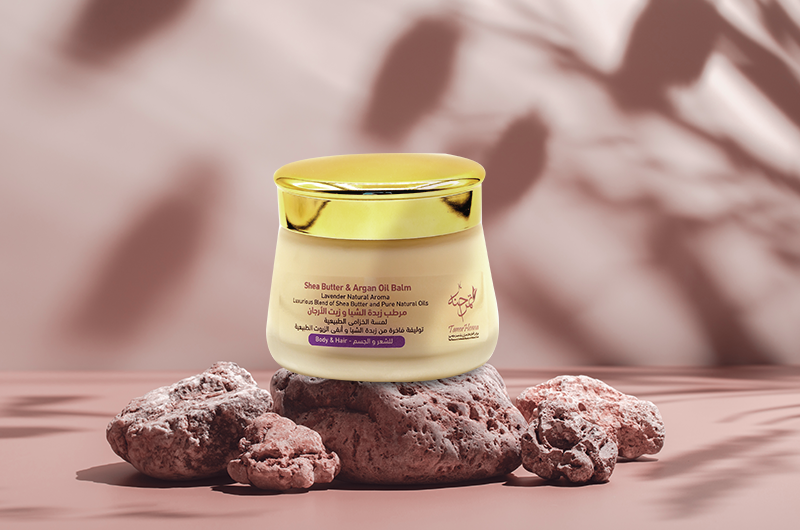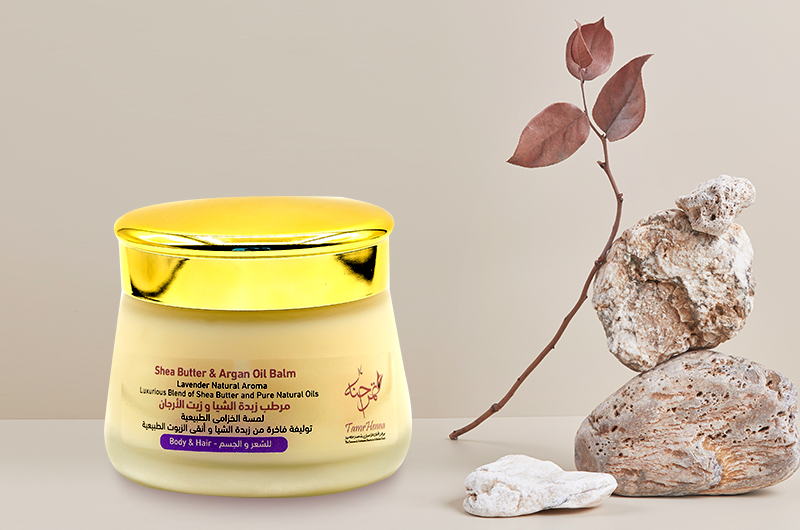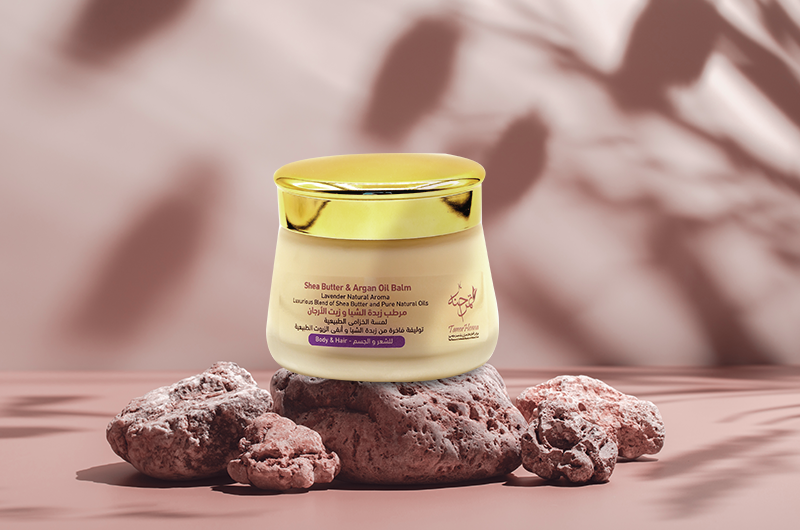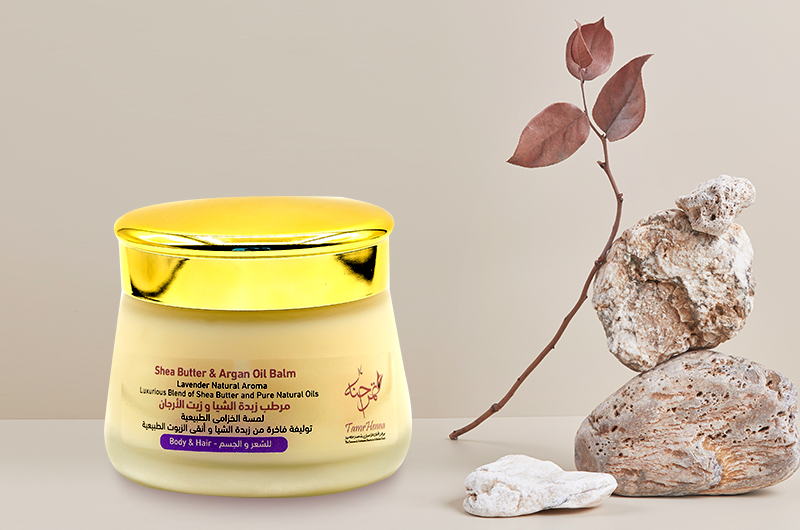 Shea Butter & Argan Oil Balm Lavender Natural Aroma Luxurious Blend of Shea Butter and Pure Natural Oils
Approval No. CPRE-2021-051835, Public Health & Safety Department, Government of Dubai
Description
Tamr Henna Shea Butter Moisturizer with Argan Oil is a luxurious and nourishing cream infused with the natural scent of Lavender. This moisturizer is specially formulated to hydrate and protect your skin and hair, leavingthem healthy and shiny. Shea butter is known for its rich and creamy texture and is packed with essential fatty acids and vitamins that deeply moisturize and repair the skin. Argan oil, rich in antioxidants, is also added to the formula to help fight against the signs of aging and improve skin elasticity. This moisturizer is lightly scented with natural Lavender oil, which provides a relaxing and soothing aroma and has skin-loving properties such as reducing redness, improving skin tone, and promoting a clear complexion.
What Makes It Unique
Give your skin and hair the love they deserve with this luxurious and nourishing moisturizer. Our Shea Butter Moisturizer is perfect for all hair and skin types and is great for daily use. Its non-greasy formula absorbs quickly, making it easy to apply.
Ingredients and Benefits
Shea butter: Deep natural moisturizer.
Coconut oil: provides a protective layer, allowing the skin to retain moisture.
Argan Oil: helps hydrate and soften hair and is a perfect moisturizer for the body without leaving the skin feeling oily.
Apricot Oil: softens, smooths, and nourishes the skin and reduces the appearance of wrinkles, fine lines, and blemishes.
Beeswax: locks in moisture and keeps the skin firm.
Lavender Oil: Rich in antioxidants, which protect you from environmental pollutants. It has a soothing heavenly floral scent that will make you relax and have a better mood.
Ingredients: Butyrospermum parkii (Shea) Butter, Cocos Nucifera (Coconut) Oil, Argania Spinosa
Kernel Oil, Prunus Amygdalus Dulcis Oil, Cera alba, Lavandula Angustifolia Oil, Prunus Armeniaca Apricot Kernel Oil, Linalol, Limonene.
Ritual Of Use
For the body: This balm is ideal for moisturizing dry areas (elbow, knees) after the shower and is a fabulous moisturizer for feet before sleep. For hair: You can use it for 30 minutes to a maximum of one hour on wet hair as a natural moisturizer, especially for dry hair, before showering and shampooing, avoiding the scalp, once a week.
Rating & Reviews
5
1 Reviews
Rate Features
Quality





Shipping





Easy To Hold





Customer Reviews
5





perfect for me!
---