Every order comes with a FREE sample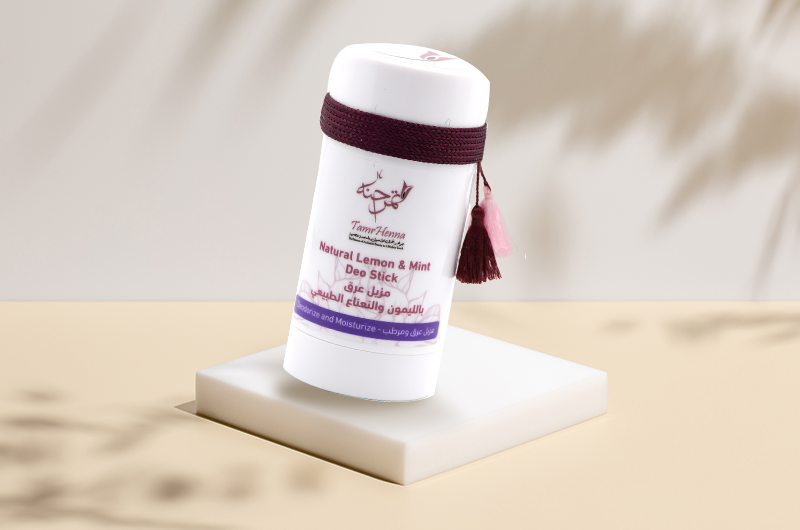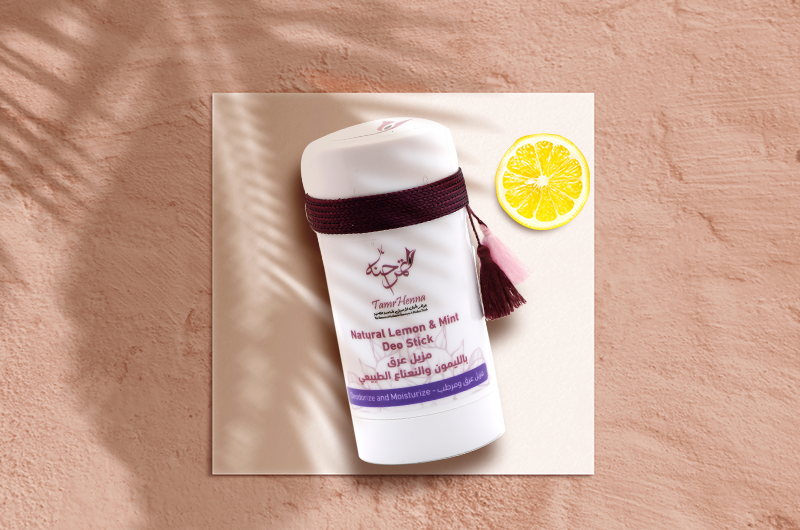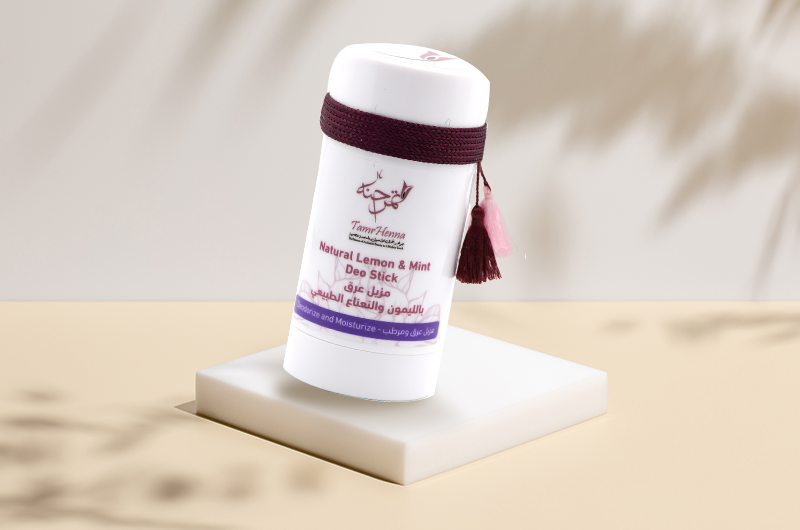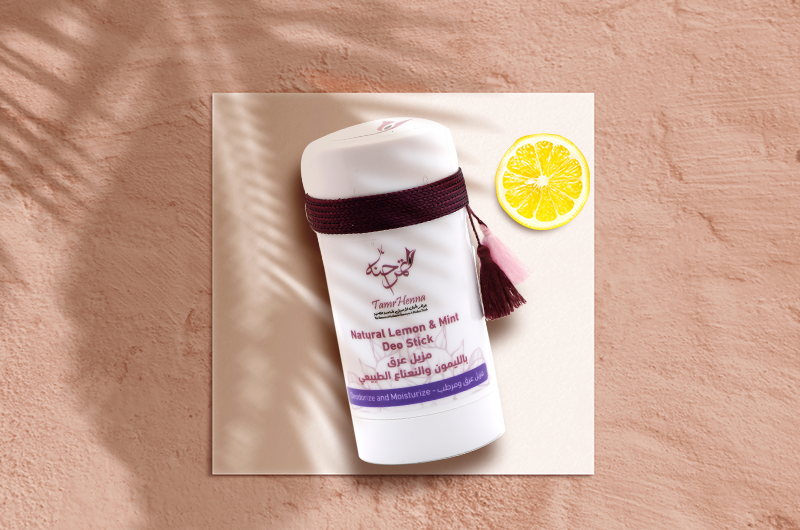 Natural Lemon & Mint Deo Stick
Approval No. CPRE-2021-051793, Public Health & Safety Department, Government of Dubai
Description
Made with the finest ingredients, including shea butter, beeswax, argan, and essential oils, this deodorant is specially formulated to keep you fresh and feel amazing without irritation. This deodorant is perfect for those looking for a natural and effective alternative to traditional deodorants. Our deodorant is free from alcohol, artificial fragrances, aluminum, and parabens, ensuring that it is gentle and safe for all skin types.
What Makes It Unique
Our product is unique due to its natural ingredients, such as lemon and mint, that provide a fantastic scent and refreshing feeling when applied to the skin. It is in the form of a stick, which is different from traditional spray or roll-on deodorants.
Ingredients and Benefits
Shea butter: Prevents bacteria from accumulating; natural moisturizer that allows your skin underarm to breath
Beeswax: helps to refresh, nurture, and reduce irritation and odor-controlling.
Zea Mays Starch: Have a brightening (Vitamin A) and moisturizing effect (Vitamin B1 and B2). Absorbs the moisture naturally.
Argan Oil provides regeneration and antioxidants and nourishes the skin.
Mint essential oils: Have a lightening effect (limonene) and fresh aroma. It stimulates the senses, tones the body, and fights bacteria.
Lemon essential oils have a lightening effect (limonene), a fresh and tangy scent, and are purifying and antibacterial.
INGREDIENTS: Butyrospermum parkii butter (shea butter), Isopropyl myristate, Cera alba (beeswax), Stearic acid, Zea mays starch, Silica, Argania Spinosa kernel oil (argan oil), Mentha arvensis leaf oil, Citrus Limon peel oil, Limonene, Citral
Ritual Of Use
After the shower, dry your body thoroughly, rub the deodorant lightly under your arms, and enjoy 24 hours of protection. Don't apply it to irritated skin.
Rating & Reviews
4
1 Reviews
Rate Features
Quality





Shipping





Easy To Hold





Customer Reviews
4





---