Every order comes with a FREE sample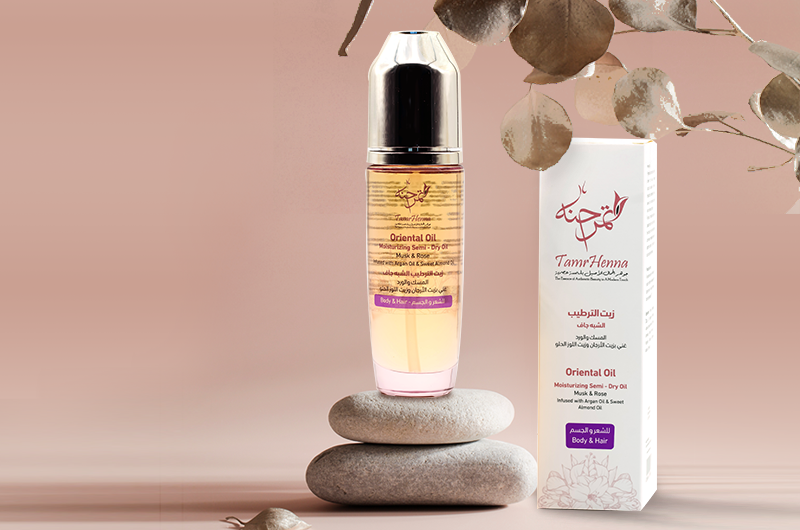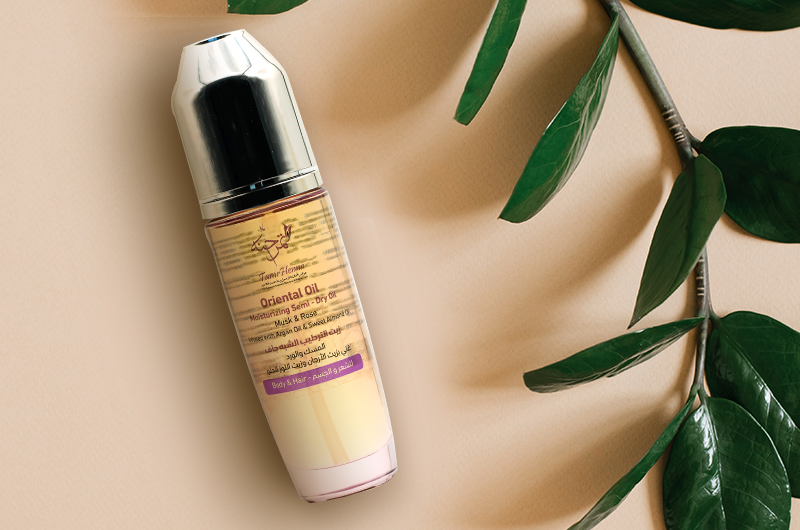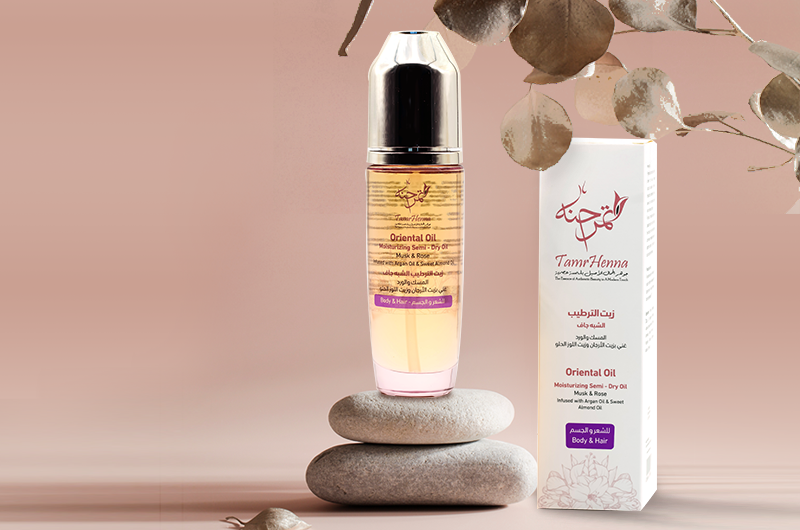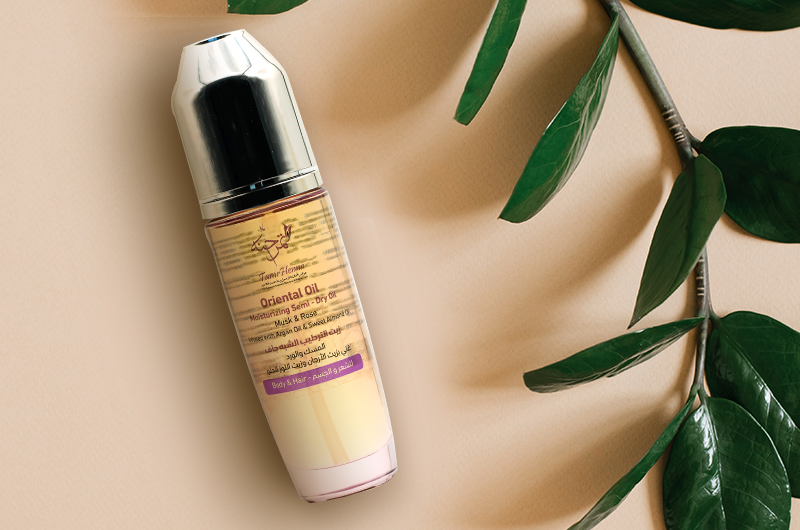 Oriental Oil Moisturizing Semi-Dry Oil, Musk & Rose Infused with Argan Oil & Sweet Almond Oil
Approval No. CPRE-2021-051924, Public Health & Safety Department, Government of Dubai
Description
Oriental semi-drying oil is a luxurious blend of musk and rose infused with nourishing argan and sweet almond oils. This semi-drying oil absorbs quickly, leaving skin soft and moisturized without a greasy residue. Musk and Rose is a relaxing, sensual scent that leaves your skin smelling great all day long. Enriched with Argan Oil, known for its anti-aging properties and rich in antioxidants, and Sweet Almond Oil, an excellent source of Vitamin E, this oil helps moisturize, soothe and nourish your skin. Perfect for use on the face and body and suitable for all skin types.
What Makes It Unique
• The combination of musk and rose creates a unique and luxurious aroma.
• The blend of argan and sweet almond oils provides nourishing and hydrating properties that benefit the skin.
• The semi-dry oil formula absorbs quickly, making it easy to use and leaving skin moisturized without a greasy residue.
Ingredients and Benefits
Sweet Almond oil: helps reduce signs of aging, stretch marks, and nourishing oil can soften and strengthen hair.
Argan Oil: a natural wonder ingredient, high in antioxidants, it helps hydrate and soften hair and is a perfect moisturizer for the body.
Apricot Oil: softens, smooths, and nourishes the skin and reduces the appearance of wrinkles, fine lines, and blemishes, and moisturizes hair, reducing dryness.
Ingredients: Prunus Amygdalus Dulcis Oil, Isopropyl Myristate, Argania Spinosa Kernel Oil, Prunus Armeniaca ­(Apricot) Kernel Oil, Fragrance, DL-Alpha-Tocopherol Acetat, Citronellol
Ritual Of Use
For body: Apply drops of oil after a shower; this easily absorbed natural oils bouquet is riched in moisturizing ingredients that will leave your skin smooth and glowing with an oriental soft scent. For hair: Apply a few drops of oil on the hair length after showering (it depends on your hair length and nature ). If your hair is oily, focus only on the ends.
Rating & Reviews
5
1 Reviews
Rate Features
Quality





Shipping





Easy To Hold





Customer Reviews
5





---